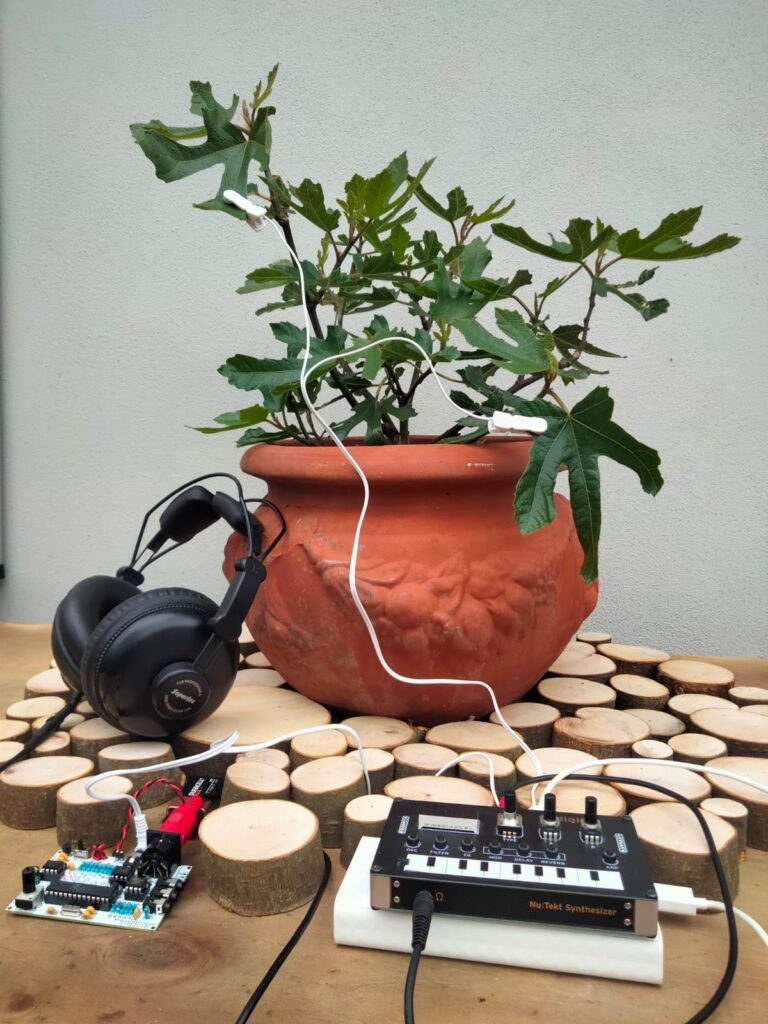 Plants in Concert is a collaboration between Klinkerdin Arts Salon and Edible Bray, a public trail of community gardens in Bray. Together they have created a horticultural sound art installation where we listen to plants' internal movements. Plants gurgle, stretch and turn. We hear.
How can we hear this? One of the plants in the garden has sensors attached, which allows reading its electromagnetic impulses, like a heart monitor, with a midisprout gadget translating them into sound. The sounds have been programmed and finetuned by musician Ruaidhrí O'Sullivan. During Bord Bia Bloom Festival 2023, this plant music was streamed and accessible via a QR code.
The judges awarded us a 'Highly Commended' plaque in Bloom Festival.
Plantwerk, the team
Eileen O'Sullivan – co-ordination, production & construction
Ruaidhrí O'Sullivan – sound engineer, sound production & construction
Hugh Ryder – head gardener & soft landscaper
John Mason – head gardener & soft landscaper
Mo Harte – socially engaged artistic collaborator & audio describer
Fergus O'Flaherty – production & construction
Elida Maiques – art direction
Links
www.commongroundbray.com
@ediblebray
@commongroundbray
@common_ground_clh_ww
@mo.harte_mo.chroi
www.braytidytowns.com
@showingup_irl